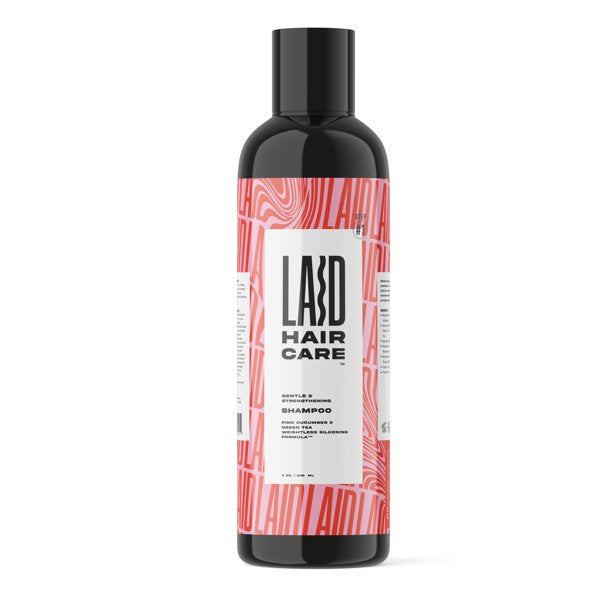 LAID Hair Care Weightless Silk Me Out Shampoo™
---
A healthy scalp is essential for promoting hair growth. Our LAID Hair Care Weightless Silkening Silk Me Out Shampoo maintains scalp health by keeping it clean and balanced. Ingredients like tea tree oil, peppermint oil, or salicylic acid are known for helping with scalp cleansing and maintaining a healthy environment for hair growth.
Because we care about our customers and the products that they use on their crowns, we specifically manufacture our products using the highest-quality ingredients and lab practices. Our shampoo is filled with nourishing vitamins and organic ingredients that are gentle on your hair and scalp to avoid stripping away natural oils while improving overall hair health and hair manageability. 
Our formula is filled with the highest-quality rosemary oil which is known for improving blood circulation that promotes healthy hair growth. 
Sulfates can be harsh and drying on the hair, so we don't use any sulfates in our Weightless Silk Me Out Shampoo. Our gentle cleansing formula is known for maintaining moisture, preventing damage, eliminating tangling and creating an amazing environment for your hair to thrive! 
The Highlights:
Weightless Silkening Technology




Restores Vital Moisture To Natural & Chemically Treated  Hair




Smooths & Mends The Cuticle




Reduces Breakage & Strengthens Hair




Reduces Frizz For Soft, Flowing, LAID Styles




Vegan Friendly




Paraben & Sulfate-Free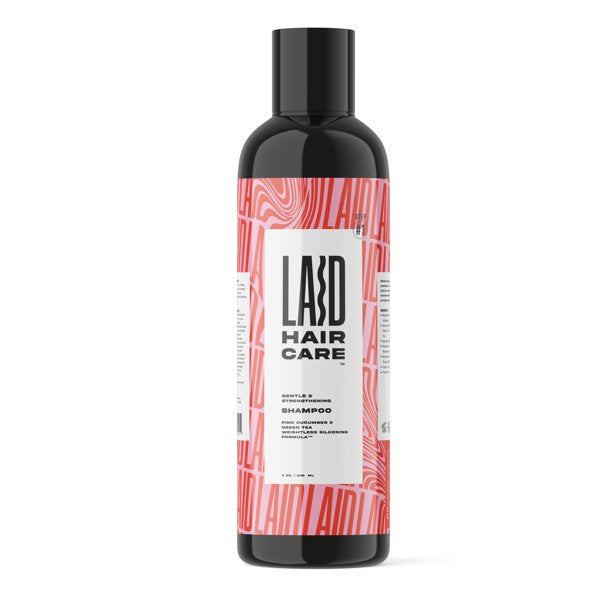 Experts Love LAID Hair Care
Learn From The Experts
View all
What Should You Look For In A Shampoo?
Unless I had a direct recommendation from a friend, I used to browse the shampoo aisle and read the product ingredients and benefits until I could narrow it down to 3 or 4 products that I thought w...