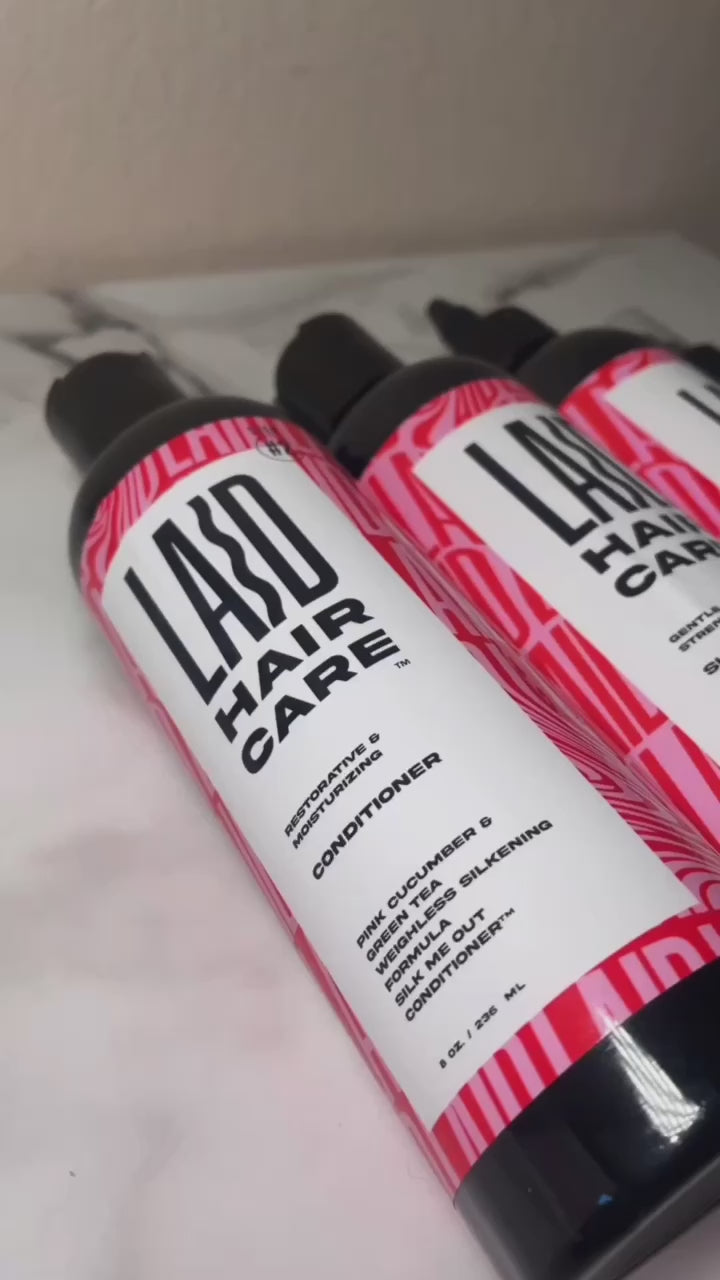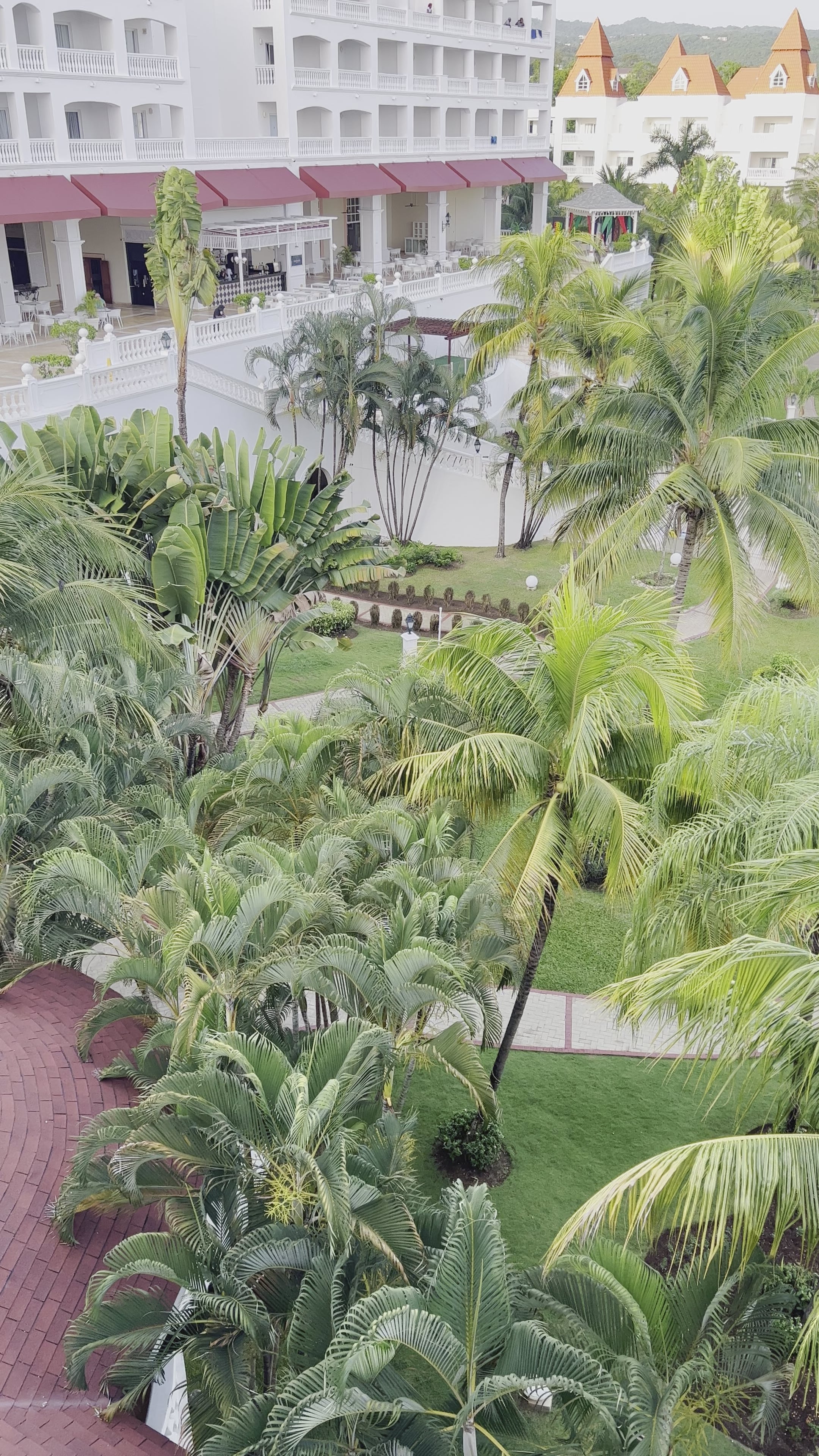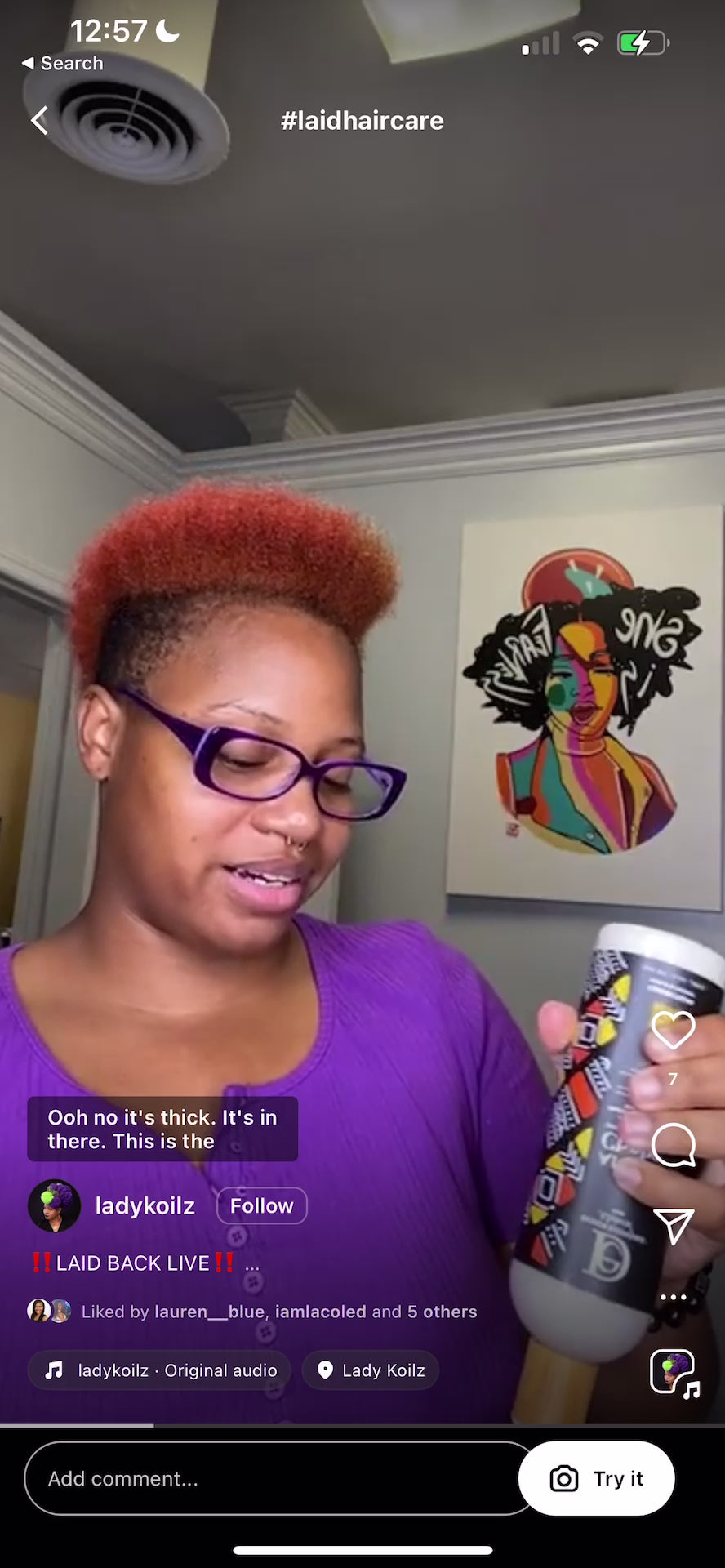 LAID Hair Care Weightless Collection For Healthy Hair Growth - Scalp & Hair Health System
---
Heal your scalp, nourish your strands, protect against heated tools, and grow healthy hair with our stylist recommended formula! A clinically tested formula designed to promote a healthy scalp environment, strengthen your hair strands, and protect against the damaging effects of heated styling tools. An essential step to healthier hair growth.
#1 Multivitamin Scalp & Hair Repair Molecular Technology to repair your scalp,  strengthen your strands and improve length retention! Powerfully packed with plant-based ingredients and essential oils to unclog hair follicles, combat dandruff, reduce breakage, and actively fight against hair loss so you can have thicker, longer, stronger, healthier hair! 
KEY Ingredients That Make Us A Crowd-Favorite Best Seller For Our Proven Hair Growth System:
Vitamin E + Rosemary Oil + Jojoba Oil + Avocado Oil + Sunflower Oil + Aloe Vera & More
No Parabens. No Sulfates. Vegan-Friendly. Safe For Color-Treated Hair.
KEY Features That Have Been Mentioned In Reviews:
➕ Improves Length Retention & Grows Hair
➕ Conditions Dry Scalp & Combats Dandruff
➕ Repairs Weakened Hair
➕ Instantly Improves Curls & Restores Natural Hair Texture
➕ Perfect For Daily Use Or Specialized Scalp Treatments
➕ Great For Beards 
➕ Loved By The Loc'd Community 
Start your healthy hair growth journey today! 
Experts Love LAID Hair Care
Learn From The Experts
View all
What Should You Look For In A Shampoo?
Unless I had a direct recommendation from a friend, I used to browse the shampoo aisle and read the product ingredients and benefits until I could narrow it down to 3 or 4 products that I thought w...